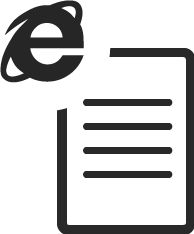 e-KEP (Automated Citizens Service Centre)
Special, ATM-style machines offer residents the option, at any time of the day or night, to request and print out municipal clearance certificates, civil register certificates, and other related municipal authority documents, quickly, simply and easily.
Residents will be identified via their Resident Card. The goal is for more complex e-services to be activated soon, which will also allow residents to submit and pick up documents that need to be notified to the Municipal Authority. The petitions and related documentation will be communicated directly, through the electronic records, to the appropriate Municipal Directorate. Using the e-KEP, interested parties will be able to print out the relevant official responses to their requests.

Mobile Check App
Residents can send their requests directly to the Municipal Authority through the Check app for mobile phones. This comprehensive application is available for free on Google Play and the App Store. Its basic function is the capacity to log and monitor the progress of resident petitions. The application is linked to the "20000″ comprehensive residents' service platform and it directs petitions straight to the competent Municipal Department. Furthermore, it covers basic information needs, by displaying announcements and events posted on the Municipality's website. It also functions as a tourist guide, highlighting points of interest on a map and displaying handy information such as useful telephone numbers, pharmacies open late, and gas stations.
Partners: Egritos Group

Wireless Internet Access and Municipal Services Online
The entire commercial centre of the city of Trikala is now covered for wireless internet access. The wireless network has increased existing city infrastructure, since it is necessary for the operation of the other applications, and it also offers additional security to users' internet connections.
Partners: Cisco ,Vodafone,and Space Hellas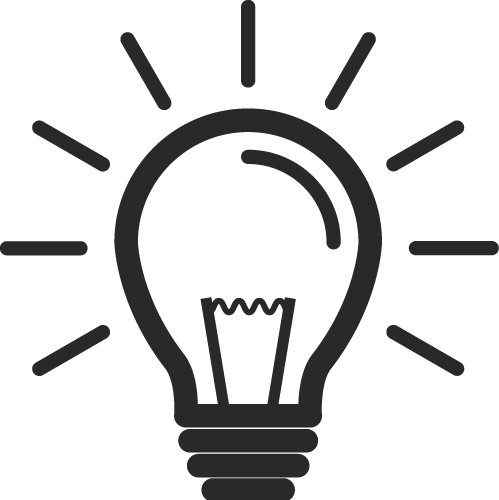 Smart Lighting System
A Smart Lighting System has been implemented to manage municipal street-lighting; it has achieved energy savings of over 60% compared to conventional lighting systems.
Specifically, existing conventional technology lighting systems have been replaced by new LED lighting systems, along a representative street of the intra-urban street network (Othonos Street). Also, a wireless control system has been installed, which offers the capacity for early malfunction detection, "smart" intervention scheduling, dynamic lighting adjustment when, where and to the extent needed, to achieve maximum energy savings and to improve visibility for drivers, cyclists and pedestrians.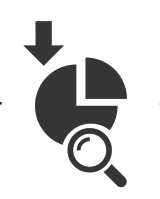 Data collection and analysis
An application has been implemented that permits fast and easy user connections to the wireless municipal network in different ways, such as through users' accounts on social media platforms. Data from wireless network use will be utilised by the Municipal Authority that will use the Marera application to inform residents about cultural events and activities in the Municipality and to help them enjoy their time in the city. Furthermore, in association with the local Trade Association or other interested parties, business activity and increased consumer activity are promoted through targeted offers or other promotional activities.
Partners: Sieben, Space Hellas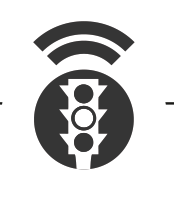 Traffic lights operation monitoring system
Electronic equipment (controllers) are installed at the city's intersections and constantly monitor the traffic lights' operation, reports any potential breakdown, provides information about light bulb malfunctions per direction and signage (red – orange – green) and notifies the control centre online or sends a text message to the competent employee.
Partners: ITM Intelligent Traffic Lights management, Lios electronics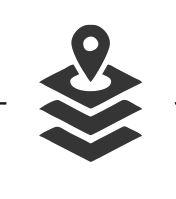 Comprehensive Geographic Information System (GIS)
The Geographic Information System includes Business Intelligence (BI) with broad capabilities, so as to provide management of every level with tools to facilitate well informed decision-making for the Municipality, as well as easy access to the data by residents. It includes, among other things, apps for Urban Panning data, Urban Planning Archives, Technical Projects, Municipal Property, Signage, Traffic Lights, Street Lighting, and points of interest. Furthermore, as part of a pilot project, waste collection routes will be analysed and optimised.
Partners: Engis